Welcome to FBC 5, where each week we share five major church wide events at First Baptist. For more details about the following events, visit the full events calendar by clicking on the button above!
Behold, as the eyes of servants look to the hand of their master, as the eyes of a maidservant to the hand of her mistress, so our eyes look to the Lord our God, till he has mercy upon us. Have mercy upon us, O Lord, have mercy upon us, for we have had more than enough of contempt.
Psalm 123:2-3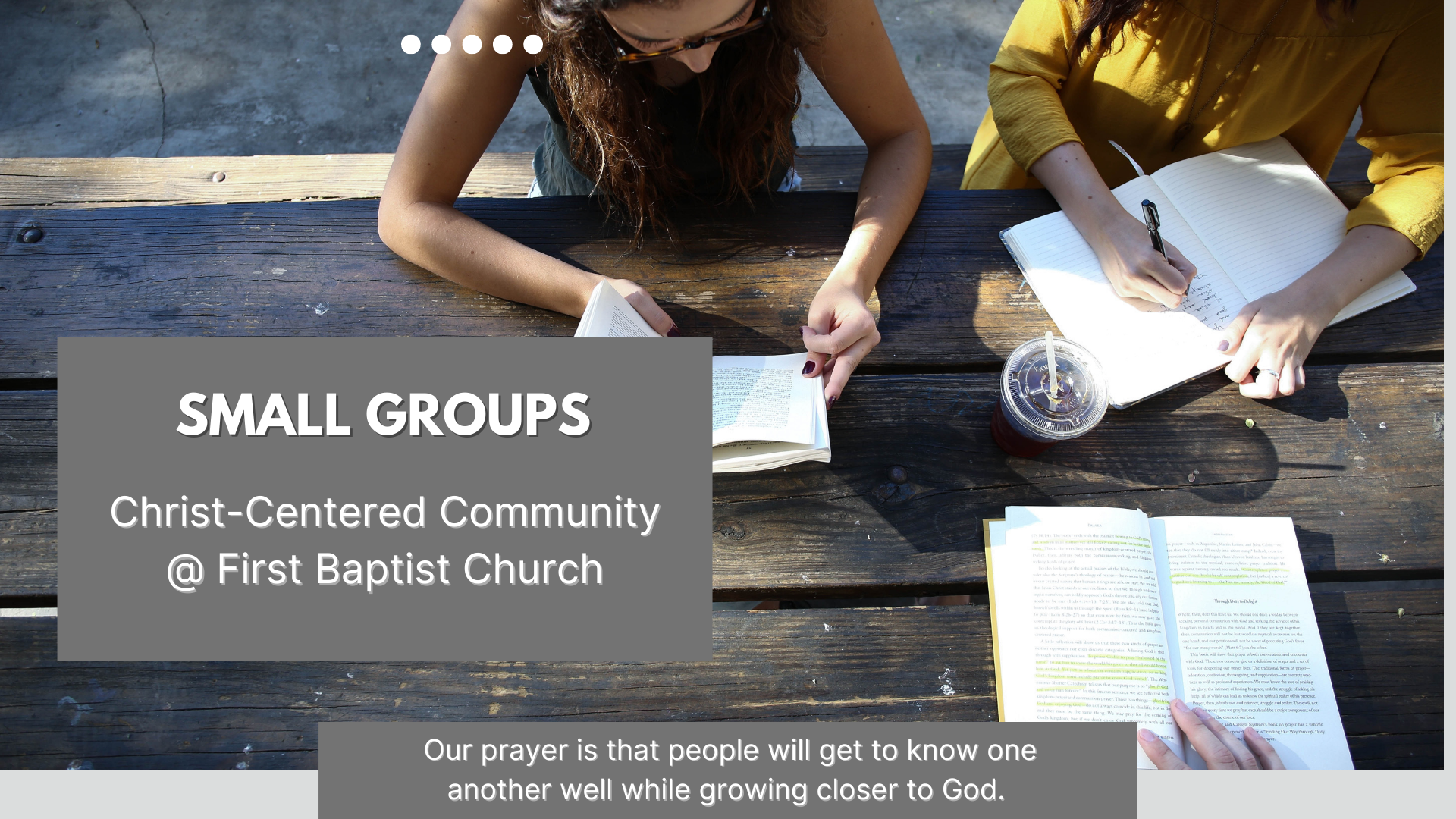 Sunday Worship
June 4 @ 10:30am @ First Baptist
Worship and share communion with us this Sunday at First Baptist @ 10:30am! Special Speaker, Caleb Hoover, will share a message on Evangelism. Caleb works with CRU on the campus of Northern Illinois University.
Poland Short-Term Team
A group from First Baptist is going to Poland July 20 – August 1 to work with missionaries Bruce & Linda Thomas at an English Camp. The team is raising funds with several opportunities for you to help. Please note that you must sign up for the Mother's Day strawberries or yard work projects.
Art Show Evangelism
June 3 & 4 
First Baptist is hosting a booth at this year's KVAL Art Show. The booth will showcase some of the gifted artists at our church, but most importantly, there will be an opportunity to reach out to people in our community with the Gospel. See Evan Rhule or Pastor Kevin for more details.