Welcome to FBC 5, where each week we share five major churchwide events at First Baptist.
Prayer Verse for January 2022
… because, if you confess with your mouth that Jesus is Lord and believe in your heart that God raised him from the dead, you will be saved.  Romans 10:9
Small Groups
January 12 @ 6:30-8:00pm
Most gather groups meet weekly. Our prayer is that people will get to know one another well while growing closer to God. Opportunities provided within a Grow Group maybe short-term or long-term. They are designed for you to dig deep in the rich soil of faith to grow toward life change, knowledge of the faith and skills for service.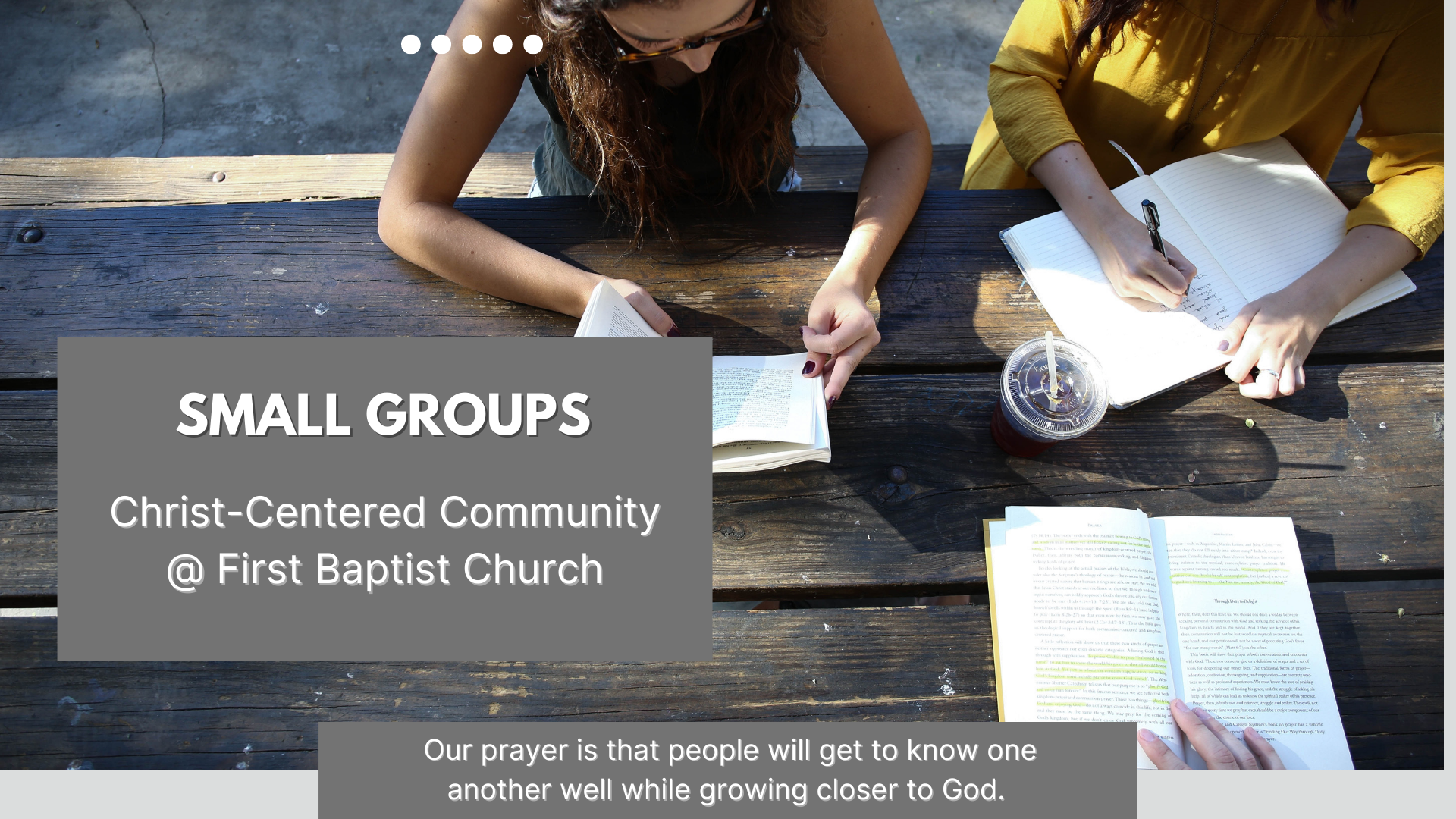 The First Baptist Bake-Off
SAVE THE DATE!
February 6 @ 12:00-2:00pm
Join us after service for a light lunch and many desserts! All are welcome to enter a baked good item or just come for the treats and fellowship. There is no charge to enter and to attend. Judging will take place in 6 categories: Pies, Cakes, Cookies, Brownies/Bars, Purchased and Refrigerated. Multiple entries are welcome. Entry forms are available in the lobby! Please complete a form for each entry.
Men's Retreat
SAVE THE DATE!
January 22 @ 9:00am-5:00pm
@ Walcamp Outdoor Ministries 
This retreat is for men college age and up. We will hear from Pastor Bill Badal, the featured speaker, and have events planned throughout the day to get us deeper into God's word and build us together as brothers. Estimated cost is $30 per person, but cost could go down depending on total attending. Please sign up in the lobby or contact the office!
Sunday Worship – "Stand Tall" Series
February 6 @ 10:30am
Worship with us in person at 10:30am! Pastor Kevin begins a new sermon series, "Stand Tall", with a message on Apologetics and Theology. Our objective of this series is to equip believers with Scripture and sound reason to have all the tools necessary to stand tall for God's Truth and as Christ's ambassadors in our world and culture. If you cannot be with us in person, please join us via Livestream